Contact
The TLC team provides multi-faceted support for students, instructors, and teaching assistants at Ontario Tech University. We offer support for instructional and educational technology, multimedia development (including videography, photography, and animation), teaching techniques, instructional design, training, and more.
We support faculty to develop and deliver innovative and accessible learning experiences through the use of effective evidence-based pedagogical approaches, instructional delivery, and technology.
Kevin Johnson
Educational Developer
kevin.johnson@ontariotechu.ca
Currently Supporting: Faculty of Science, Mitch and Leslie Frazer Faculty of Education
Kevin is an Educational Developer with the Teaching and Learning Centre. He is a graduate from the Faculty of Social Science and Humanities at Ontario Tech and holds an M.A. in Communication and Media Studies from the University of Ottawa. Kevin is passionate about life-long learning and focused on empowering students and faculty to identify and develop their personal strengths.
Dr. Lidya Salim
Educational Developer
lidya.salim@ontariotechu.ca
Currently Supporting: Faculty of Engineering and Applied Science
Lidya is a graduate from the Faculty of Science at Ontario Tech with a Bachelor of Science in Biological Science and a PhD in Applied Bioscience. She has significant experience designing and implementing educational materials based on the principles of Universal Design for Learning (UDL). Lidya is also committed to promoting learner-centered pedagogy as well as accessibility, equity, diversity, and inclusion.
Sarah Stokes
Educational Developer
sarah.stokes@ontariotechu.ca
Currently Supporting: Faculty of Business and Information Technology
Sarah (BSc Hons,Ontario Tech; BEd, Ontario Tech; MET, UBC; EdD (ABD), UND) is an experienced educator, e-learning developer, and instructional designer. She supports the university's microcredentials offerings, open education movement, and Open Education (OE) Lab, and teaches in the Learning Engagement Academic Program (LEAP).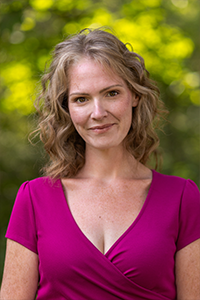 Miranda Varricchio
Educational Developer
miranda.varricchio@ontariotechu.ca 
Currently Supporting: Faculty of Health Sciences, Faculty of Social Science and Humanities
Miranda is a graduate of the Mitch and Leslie Frazer Faculty of Education at Ontario Tech with a BA (Hons) in Educational Studies. Miranda has 7 years of teaching experience and is currently a candidate in our Master of Education program. She is passionate about sound pedagogical design, alternative assessment and is currently exploring with great curiosity the intersection of generative artificial intelligence with academic integrity.
Kaitlyn Watson
Educational Developer
Kaitlyn is currently on parental leave.
We use media as a pedagogical tool to create a high quality student-centred learning experience by producing accessible custom course materials to drive engagement and knowledge transfer.
Shannon Brandejs
Educational Media Developer
shannon.brandejs@ontariotechu.ca 
Shannon has worked at the TLC since she completed her BA. Prior to that, she worked at Western University as an instructional designer. She holds a Masters of Education from Ontario Tech, a Graduate Certificate in Adult Education from Royal Roads, and a BA in Media Theory and Production (specializing in Multimedia Design) from Western. She makes videos, interactive tools, and graphics to improve learning.
Alexander Pilon
Educational Media Developer
alexander.pilon@ontariotechu.ca
As a video specialist, and communications strategist, Alexander has worked on Emmy, Grammy, and Juno winning productions. He has created content, and communication plans in the fields of healthcare, education, hospitality, and the arts. Alexander joins the Teaching and Learning Centre with years of post-secondary instruction experience in Film Production, and Public Relations. Alexander is completing his Master's in Education at Queen's University.
We support the learner-centred experience by providing teaching staff with evidence-based, pedagogically-informed, and engaging technologies that are transformative and empowering.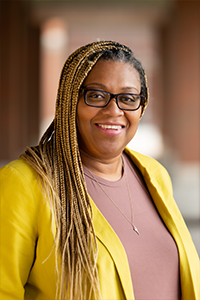 Lasandra Conliffe
Educational Technology Analyst
lasandra.conliffe@ontariotechu.ca
Lasandra Conliffe possesses an Honors BA in Educational Studies and Digital Technology, specializing in Adult Education, alongside a Master's in Education focused on Online Learning, earned from Ontario Tech University. As an Educational Technology Analyst, she evaluates tech applications, explores emerging trends, and champions the ethical integration of generative AI. Her dedication to enhancing education underscores a drive for innovation, inclusivity, and diversity, shaping a brighter educational future.
Jeanette Oliveira
Educational Technology Analyst
Jeanette is currently on parental leave.
By creating and advocating for high quality Open Educational Resources and open pedagogical practices, we support learner accessibility while providing students with meaningful experiential learning opportunities.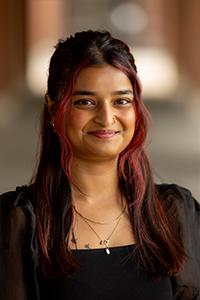 Pranjal Saloni
Open Education Lab Assistant
pranjal.saloni@ontariotechu.ca
Pranjal is an Open Education Coordinator in the Teaching and Learning Centre, and is a graduate of Ontario Tech with a BEng in Software Engineering and Management (specialization in Internet of Things). She is responsible for managing new and ongoing projects, working with faculty members, and supervising a team of students in creating Open Educational Resources (OERs). Her areas of expertise include project management and open educational research.
Dr. Susan Forbes
Director, Teaching and Learning
susan.forbes@ontariotechu.ca
Susan L. Forbes (PhD University of Western Ontario; MA Wilfrid Laurier University, BA University of Calgary) is the Director of the Teaching and Learning Centre, as well as a Sessional Instructor and  Adjunct Professor in the Faculty of Health Sciences at Ontario Tech University.  Dr. Forbes has over 25 years of teaching experience in both face-to-face and blended environments, as well as being a highly published researcher.
Rebecca Maynard
Faculty Development Coordinator
rebecca.maynard@ontariotechu.ca
Rebecca Maynard is a graduate of Ontario Tech, with a BA (Hons) in Communication and Digital Media Studies. By supporting the TLC, they strive to promote accessibility in post-secondary education and a more equitable distribution of knowledge.