Definition
Assessment strategies allow the teacher and learner to determine what learning is taking place and has taken place. Assessments can occur before learning, as diagnostic assessments, to determine what the learner already knows; during learning through formative assessments; and at the end of learning as a summative assessments or evaluations. 
Explanation
Diagnostic Assessment

Formative Assessment

Summative Assessment

What: assessment for learning; what learners already know

When: Before learning

Why: to determine the learner's level of understanding prior to the lesson; used to adjust instruction to meet learner needs

Examples: 

KWL Charts

Surveys

Pre-tests

Polls

What: assessment for and as learning; monitors learner progress throughout learning

When: During learning

Why: to provide feedback, identify gaps and adjust instruction to maximize student achievement

Example:

Reflections

One Minute Papers

Exit Tickets

What: assessment of learning; evaluation of learning at the end of a unit or course

When: After learning

Why: to evaluate student learning against learning outcomes

Examples: 

Essay

Test

Research poster

Presentation  
Application
Consider what you are assessing at each level of assessment (diagnostic, formative, and summative) including the knowledge and skills required for learners to achieve course outcomes.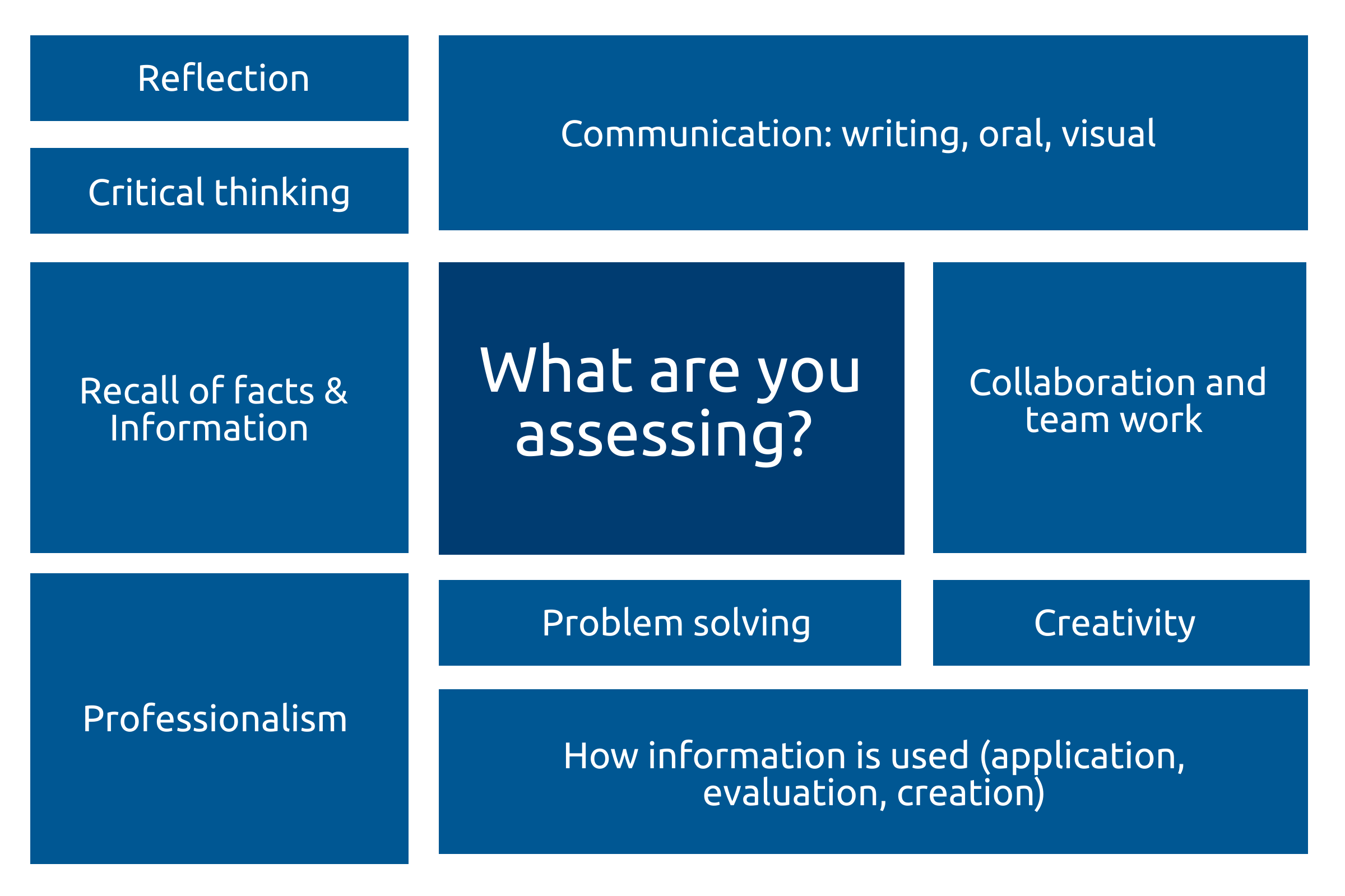 Knowledge and skills can be assessed in the following ways:
Diagnostic and Formative Assessments
Minute papers

Exit tickets

Practice quizzes

Learning logs, reflective journals, or course blogs

Self and peer assessments

Live question poll/survey response
Summative Assessment/Evaluation
Oral exams or final presentations

Digital portfolios

Research posters

Research papers

Wikis
Example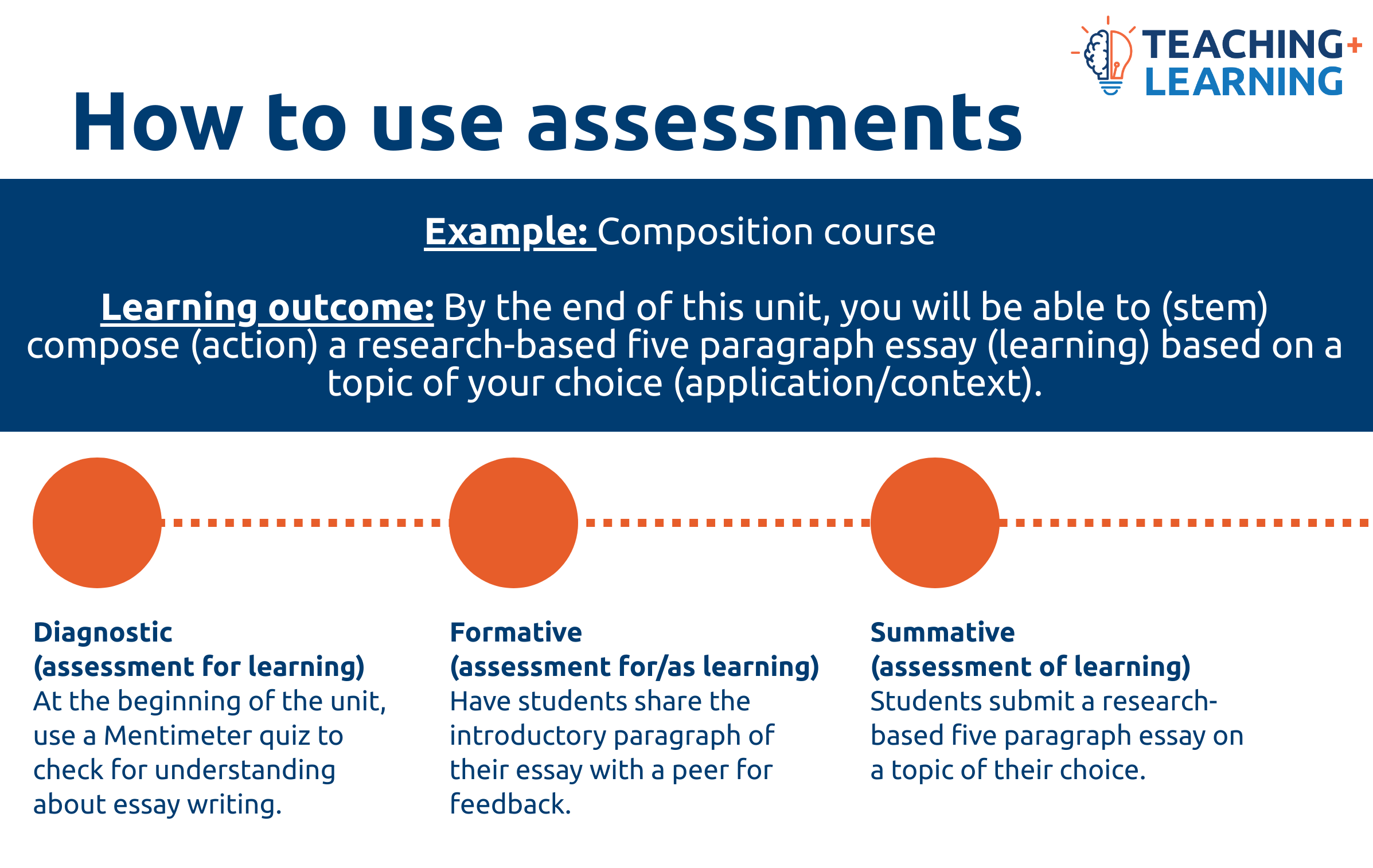 Resources
Assessment Strategies module. Queen's University
Learner-Centred Assessment. University of Waterloo